wp-content/gallery/paris-demonstration
Workers Rights and Representation Training Weekend
4-5 February 2012 Armagh City Hostel, BT1 7EB
In these times of economic austerity, stealth taxes, rising prices, cuts to public services, growing unemployment and forced emigration, many ordinary working people are anxious about their future and that of their children and families. A lot of people are also under serious pressure simply trying to make ends meet.
The very nature of employment has been altered significantly; gone for many are the days of job security and negotiated terms and conditions of work. In their place, people have been forced to accept short term contracts, part time hours and quite often no official representation in the workplace. As a result, for many thousands of people job satisfaction has been replaced by alienation, isolation, worthlessness and demoralisation. Anxiety and depression have become endemic among those sections of the population that are bearing the brunt of current economic policy.
This pressure is often exacerbated by unscrupulous employers who take advantage of the current economic situation to force workers to accept reduced wages and less favourable working conditions. Without effective representation and support, working people are powerless to resist such attacks on their living standards and there are many who do not even know what rights or entitlements they have at work.
The Independent Workers Union is inviting members of the public to a 'Workers Rights and Representation Training and Information Weekend' Saturday 4 (10am-5pm) –Sunday 5th (11-1pm) February 2012. The training and information will be delivered at the Armagh City Youth Hostel, Abbey Street, Armagh and is open to everyone with an interest in workers' rights and representation.  This will provide a great opportunity to learn, share experiences and discuss your rights at work. Issues covered will include being safe and healthy at work and how to defend yourself and colleagues against unfair treatment and discrimination.
Mel Corry of Trademark NI and Kenneth Murphy, Liverpool born automobile worker and trade union branch secretary will be among the experienced trade unionists and community activists delivering the training and workshops. People are advised to reserve a place in advance and the training is open to all.  Lunch on Saturday will be provided courtesy of CAIRDE and training costs will be covered by the Independent Workers Union. For those who wish to stay overnight in the hostel please contact us on number below.  Accommodation and evening meal is free to union members.
For further information or to reserve a place on this course, please reply to this email or contact Brian on 07540724667
……………….
'Struggle to Share' … migrant workers experiences
Ballynafeigh Community Association has invited IWU to present our work on migrant workers experiences in the north of Ireland as part of the 'Struggle to Share' event at 3.30pm, Sunday 19th September 2010 at Ballynafeigh Community Centre, Ormeau Road, Belfast.
Our presentation will involve film footage of interviews with participants in the research dealing with issues such as vulnerable employment, poor working conditions, exploitation and racism as well as ideas for future action.
Our purpose is to stimulate debate towards greater understanding of society and the workplace today and discussion towards action for meaningful social change. We will be joined by Professor and IWU member Paul Stewart from University of Strathclyde who has helped oversee the work and several participants in the project.
Many of the issues discussed: working without contracts, overwork, casual labour and insecurity at work, sectarianism and community tensions are shared by many of us.  We do  therefore, we hope you and friends and colleagues can join us at the event to take part in the discussions, share experiences and ideas towards future action.
If you have any queries or ideas for the event please get in touch with, Brian Garvey: 0754072466
……………..
Pol Mac Adaim does benefit for Gaza flotilla
Renowned radical folk-singer Pol Mac Adaim performed a benefit concert in aid of the Belfast flotilla to Gaza, last Saturday in the Roddy McCorley social club in West Belfast. Local political activists were joined by a number of visitors from North America who were in Ireland to take part in the Anne Feeney Ireland tour. Unfortunately Anne had to cancel her participation at the last minute due to a health reasons. The gathering all joined in sending best wishes and tributes to the 'Union Maid'.
The IWU helped organise the event.
…………………………
IWU join debate on Public Assemblies Bill
Above L-R Tommy McKearney (IWU), Cllr Bernice Swift & Paddy Mackel(NIPSA)
Co Fermanagh group Democracy Now, under the guidance of local councillor Bernice Swift, organised a public debate about the Public Assemblies Bill in Enniskillen's Clinton Centre on Thursday 8th July. Platform speakers included Tommy McKearney of the Independent Workers Union and Paddy Mackel of the Northern Ireland Public Service Alliance (NIPSA).  Tommy McKearney outlined the broad threat to democracy posed by this Bill if enacted while Mr. Mackel delivered a careful and incisive analysis of the details of the proposed legislation and the detrimental impact it would have on trade unionism in particular and on the public in general.
Among those present at the meeting were local MLA Gerry McHugh, Councillor Stephen Hugget and representatives of the Newtownbutler Residents Association. Speaking after the meeting Ms. Swift said that the event had helped enlighten the people of Fermanagh on the impact of the proposed Bill and suggested that strenuous efforts should be made to have the Bill defeated in its entirety.
For report by Fermanagh newspaper 'Impartial Reporter' see:
………………….
Ireland's first Left Unity Table Quiz
The Independent Workers Union organised, what we believe to be Ireland's first Left Unity Table Quiz in Cork on 23rd June 2010.
The appropriately named venue for this event was the Pub "An Spailpín Fánach" meaning the Journeyman Labourer, saw teams representing, the Communist Party, the 32 County Sovereignty Movement, Sinn Féin, The Socialist Party, the Workers Party, the Socialist Workers Party, Workers Solidarity Movement, Eirigí and Ogra Shinn Féin.
In addition to the IWU and overtly political groups, teams also represented those who styled themselves, the Left Outside and the Left Overs.
A net profit of €239 was made from the event, which goes to the Cork May Day Committee fund.
The IWU hopes to host similar Left Unity events in the future.
……………….
IWU protest against Public Assemblies Bill

IWU introduced the concept of the flying picket to Tyrone as they carried our a series of lightening meetings across the county on Saturday 12 June to protest the blockade of Gaza and the proposed Public Assemblies Bill in the North. The union was supported by Councillor Barry Monteith in this campaign.
…………………
IWU protest in Newtownards Co Down
…………………
President addresses rally

hed  the above mural. James Connolly is not forgotten.
…………………..
National Secretary calls for general strike

……………………..
President of Independent Workers Union addresses annual conference
On this our 7th AGM I welcome our members from all over Ireland to Cork. Our union has developed significantly since its inception and in spite of the inevitable loss of members since the rise in unemployment we have still made progress since the last AGM. We now have official recognition an Independent trade union in Northern Ireland.
The recession continues to bite into the very fabric of our society. Our public services are being attacked, jobs are lost, people are struggling to survive and hold on to their homes   we have unionised in the factories, the private sector, the private community sector, the public sector, taxi drivers, migrant workers and the arts. Not only have we unionised in these areas we are offering them honest and fearless representation. There is no where that this is more evident than in this city. Cork city.
We have shown leadership in the trade union movement. We have organised imaginative and spirited protests against the cuts in the public services.
All this has come about because we have committed and skilled organisers. When we discovered the array of talent at our last organisers meeting, artists, painters, linguistics, writers, activists, and public speakers but to name a few, this was apparent when your skills were pooled together and we raised our profile significantly – you only have to look at Youtube. However we do have our weaknesses but we will continue to build on our strengths and apply our strengths to our weaknesses.
We continue our International networking. Our union will be represented at a Critical Labour Studies conference taking place later this year in Britain. I will once again raise the profile of our union in the US next month at the Labor Notes conference in Detroit. We supported Viva Palestina in their endeavour to deliver vital humanitarian aid to the starving people in Palestine's open air prison, Gaza. We will continue to do.
We don't only network internationally we offer solidarity to all workers who have taken a stand and are taking a stand right now. The Green Isle workers……………..I take this opportunity to send them solidarity from this conference today.
The IWU have sponsored the launch of an emerging social conscience singer's new album, Mickey Coleman. The relationship of social movements and social conscience musicians/artists are reciprocal. This too raises the profile of our union. In light of this it is appropriate to mention the imitative of the artists and writers cooperative in Belfast and the efforts of our Cork comrades to address the housing needs via a similar option.
Our members are currently conducting research into the experience of Migrant workers who live and work in Ireland and who have returned to their homeland in the wake of the economic recession. We are also in the process of developing community unionism. This is not a new concept but is untested in this country. We believe that trade unionism is more than pure economism and that it should impact upon every aspect of workers' lives. We also recognise that vibrant trade unionism is about adapting to changing circumstances and more important; changing those circumstances and conditions. That is what we are doing and will continue to do.
I would like to acknowledge and congratulate all of you for your commitment to build an alternative social movement to bring about change. This is gaining the confidence of workers and I have no doubt we will continue to grow and affect this much needed change for Irelands working class.
Patricia Campbell……President, Independent Workers Union, 20 March 2010
……………………….
National Secretary Noel Murphy's report to Annual Conference, 2010
Workers have been under sustained attack for 2 years, but this has been particularly acute since our last Annual Conference. Unemployment in the Southern State is heading for half a million. The highest ever in the history of the State. The crisis has been caused, primarily by the cyclical downturn of Capitalism globally and its worst effects have been compounded by gross mis-management of the Banking Sector. Money, which the Irish Commercial Banks did not have – was borrowed from Merchant Banks in a huge gamble, which has now come crashing down.
Click below for national secretary's address to conference
National Secretary Noel Murphy
This mis-management/incompetence was overseen by those who claim to be "Experts" in their field and who demand huge salaries. These "Experts" include personnel such as the :
Directors of the Banks
Accountants for the Banks
Auditors of the Accounts of the Banks
Minister for Finance and Officers from that Department
The Governor of the Irish Central Bank
The Financial Regulator
The Governor of the European Central Bank
Unemployment in the Northern part of the Country is also high, but the main crisis here seems to be the Stormont Executive adopting a policy
of cuts in Services, particularly in the Health arena. There appears to be no comprehensive plan to re-introduce, in large quantity, manufacturing jobs, which would provide the local Exchequer with an income independent of London. The Official Trade Union movement all over our Country continues its
policy of appeasement. Only last week, we heard David Begg of ICTU saying that the "collapse of partnership would be catastrophic".
In the IWU our observations and experience suggest that 23 years of partnership is what has been catastrophic? This period of collaboration – has led to a situation, where: workers wages were limited because of partnership agreements because of set pay rates in the private sector – there was no
incentive for workers to join unions –( this saw union density in this sector fall from a high of 54% to the present position of under 20%) the centralisation of union power has weakened the front lines of working class organisation
Government has clawed back, with little resistance, gains made in income under the taxation code. Employers have reneged on the National Agreement – seeing the weakness of the Trade Union movement. Employers have succeeded in cutting wages in general and in statutory wage situations. We still do not have adequate services in areas of Health, Education & Public Transport.
While it is quite clear that Employers and the Governments (as Employers) have decided to wage a class war, there seems to be no willingness to fight back by the Trade Union leadership and this in turn is having a negative on many rank and file members who are beginning to believe the propaganda that there is no alternative economic policy, than bailing out Banks and other Financial institutions, with its huge knock on effect of Job Losses, cut backs in services, reducing welfare payments and driving down the cost of labour, through, short time, lay-off, wage cuts and redundancy.
There are alternatives!  Tomorrow NAMA could be abolished and we could allow the Anglo Irish Bank to go into liquidation. Likewise the government could withdraw support in Bank of Ireland and AIB. They could continue to guarantee savings, not debt and set up a new National Bank. On fiscal policy – should it still be required after the suggested Bank Adjustments, a tax in the region of  75% on income in excess of €100,000 per Annum would bring in an additional €4 Billion (estimated).
In spite of its partnership collaboration and its subservient attitude on the Nice and Lisbon Treaties, Congress cannot grasp that they are no longer needed by our Class enemies. The job of weakening the Trade Union movement to its present position, has been done and the employers are now in for the "kill". The idea that partnership can be saved is now impossibility, unless you agree with:
Cutting Wages
Cutting Services
Cutting Welfare
Bailing out Banks
And
Not Investing in Employment.
In such a scenario – who would want to save partnership?
GREEN SHOOTS
In spite of the overall negative situation – we can borrow a phrase from the Capitalist classes and that is the "Green Shoots" are appearing. However, in our case, the Green Shoots are the willingness, of the Health Workers, in the North, under the leadership of Universi/IWU to organise and resist. The Northern area is also developing the concept of Community Trade Unionism, especially in Armagh. The Green Shoots in the South, is that some (not a lot) of Private Sector Workers, are beginning to join Trade Unions in order to fight back.
So – while recession depletes our membership on one hand – we regain our losses by previously unorganised workers – seeing the necessity for organising into Unions. This small group of worker (now joining) are the key to future Trade Union organisation. If we can prove to these workers – that we can fight and reverse wage cuts and seek redress for unfair dismissal – then we will be able to prove that the Trade Union movement is not only a valuable vehicle in the class resistance but an effective vehicle also.
Positive work for this sector – will be the best propaganda we can use for the IWU and the movement overall. I therefore ask conference delegates – to do all that we can to recruit the unorganised and to win victories for these workers.
Noel Murphy,
National Secretary
20th March 2010.
Community trade unions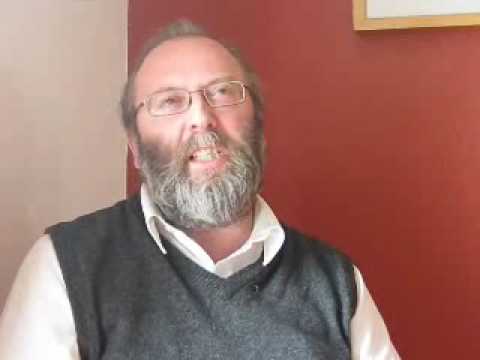 ……………………………………………………..